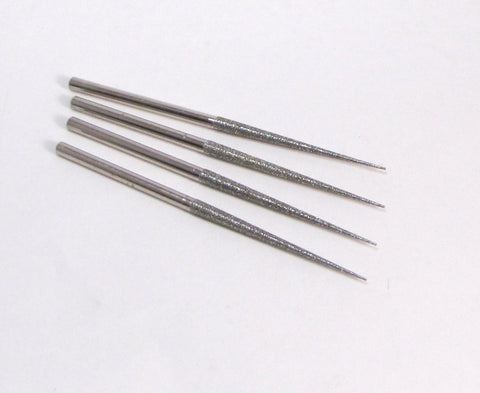 Large Diamond Reamers, 4 Replacement tips, 1/8 shank, 3 inch bites, highest quality , 1 5/8 diamond coating
4 Replacement Large Diamond Reamer 3 inch long with a diamond coat on 1 5/8 inch.
bites 1/8 inch shank
Power reamer replacement bites. Remember to always ream under water. Once the water gets cloudy replace with clean water. This will make the bites last longer.
Questions & Answers
Have a Question?
Be the first to ask a question about this.
Ask a Question