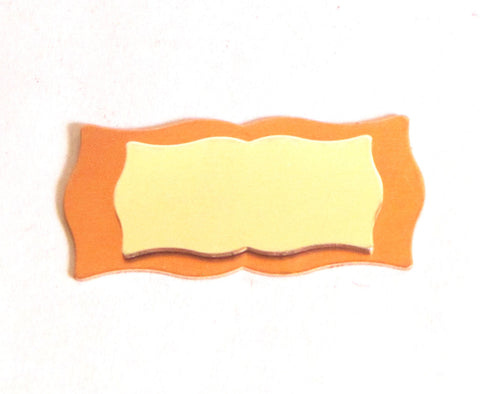 I D tag pair, Copper and sterling metal, Riveting tags, 1 1/8"x 5/8" silver, 1 1/2"x 3/4" copper, set of 2 pair
Copper Sterling tag combo, 1 1/8"x5/8" silver and 1 1/2"x 3/4" copper set of 2 pairs. Perfect for hand stamping as a pendant or ID for a bracelet. these are matched to go together. Great for riveting on the leather cuff bracelets.


Questions & Answers
Have a Question?
Be the first to ask a question about this.
Ask a Question