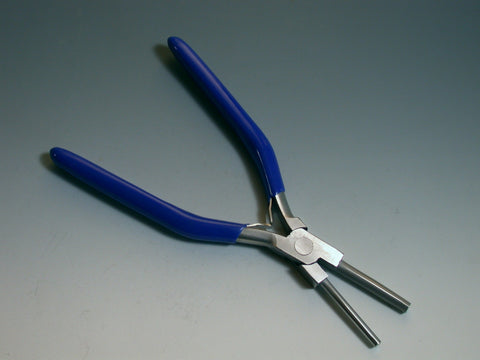 Specialty Looping pliers, 3 and 5 mm, small jump rings, clasp making, wire working
 I reach for these when I make clasp hooks. The fact that they are not tapered ensures a consistently well-balanced clasp hook.
These work best with wire in the 16 gauge and smaller range for best performance.
Length 6 inches, Jaw depth 1.25 inch, Lap joint
Barrel size 5mm & 3mm.
Questions & Answers
Have a Question?
Be the first to ask a question about this.
Ask a Question