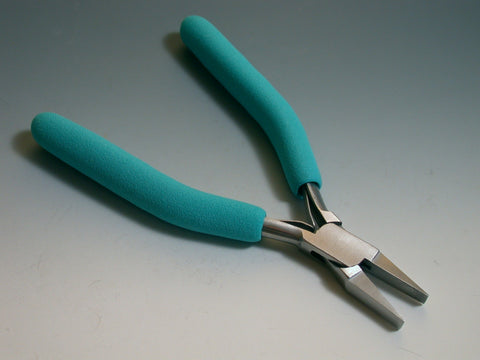 Monster Grip flat nose, wide mouth 6.5 inch Pliers, box joint, padded handles, For Heavy Wire
These flat nose provide an unparalleled grip on your work. I use these along with the heavy duty chain nose to make 12 gauge sterling wire links.
Now that is some really thick wire.
These are worth every penny. I've had custom cushion grips added for even more comfort. If you like to play with BIG wire then these are for you.

A full 6 ½ inches long. Quality constructed. 
Questions & Answers
Have a Question?
Be the first to ask a question about this.
Ask a Question